​
Did you know we also recruit for independent schools?
It may not seem an obvious fit with our work as charity specialists, but in fact the vast majority of UK independent schools are registered charities, with longstanding charitable status.
However they're not generally perceived – least of all by themselves – as part of the charity sector, and while there's limited crossover in certain roles, independent education is essentially a very different field requiring an entirely different approach.
​With more than a decade of successful appointments to date, Harris Hill Independent Schools was created to meet this need, and is the only UK recruitment agency dedicated exclusively to independent schools.
​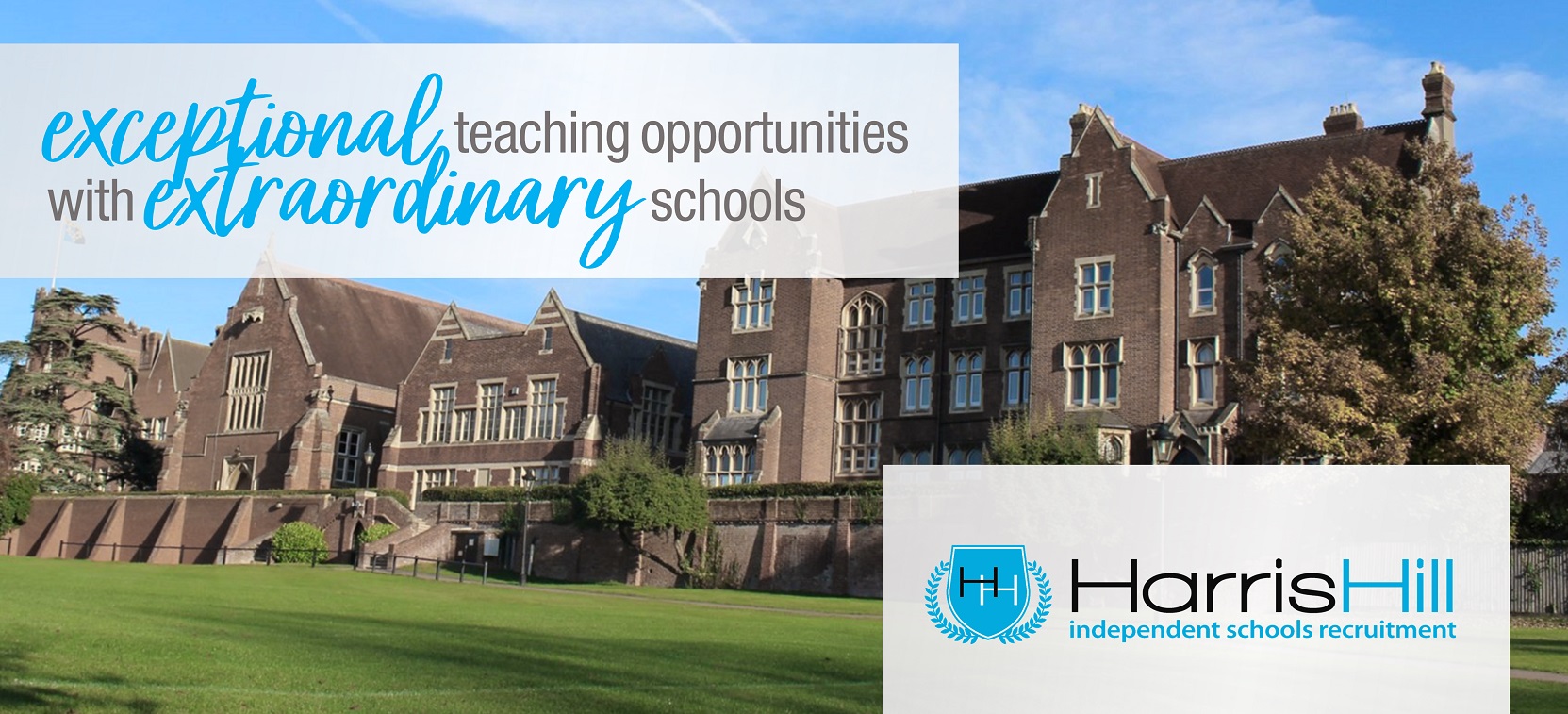 ​
Led by highly experienced specialist and genuine sector expert Devra Farhi, the business primarily recruits for teaching positions, as well as bursars, development and other support staff on occasion.
Teaching opportunities span all subjects and age groups, from assistants to head teachers at both preparatory and senior, day and boarding, single-sex and co-educational schools.
Previous and regular clients are a roll call of some of the UK's most prestigious and well-respected schools, such as Queens Gate, Rokeby and Godolphin & Latymer in London, Yorkshire's Giggleswick School and Queen Ethelburga's Collegiate, Scotland's Gordonstoun and many others around the country, including St Mary's School Cambridge, Lanesborough in Surrey and Papplewick School, Ascot, to name just a few.

​
---
​
Whether you're seeking new staff or a new opportunity...
...we are certain you'll find Devra's exceptional knowledge, expertise and support invaluable, resulting in appointments that don't simply fill a vacancy, but genuinely delight both the school and individual concerned, paying close attention to the shared ethos and cultural fit between the two.