Hospice recruitment expertise from Harris Hill

​

​

If you're a hospice care professional, you may have noticed how few recruiters have any significant experience with hospices, or a real understanding of what you do.
At Harris Hill we're proud to be an exception, with an extensive record of hiring for hospices that's made it something of a speciality, and we've been delighted to make successful appointments for a great many providers over the years.
In the last year alone we've filled vacancies ranging from assistants, events co-ordinators and fundraisers through to care managers, directors and chief executives in hospices all over the UK.
We can also cover a wide range of specialist roles, so whatever your requirements we'd be delighted to support your search for new staff or opportunities.
​
---
​
How and why we can help you
Our history of working with hospices has given us considerable insight into the challenges you may be facing, both around staffing and more broadly, but we also know that every hospice and provider is unique.
So we take great pride in getting to know the organisations we work with, listening carefully to your specific requirements to get a detailed understanding of who we're looking for.
With that clear picture in mind, the extensive reach and resources of the Harris Hill brand, and an exceptional network of professionals throughout the sector, we're perfectly placed to seek out superb candidates who not only meet your needs but bring plenty more to the table too.
​

Here are just a few of the hospice care providers we've had the privilege of working with: ​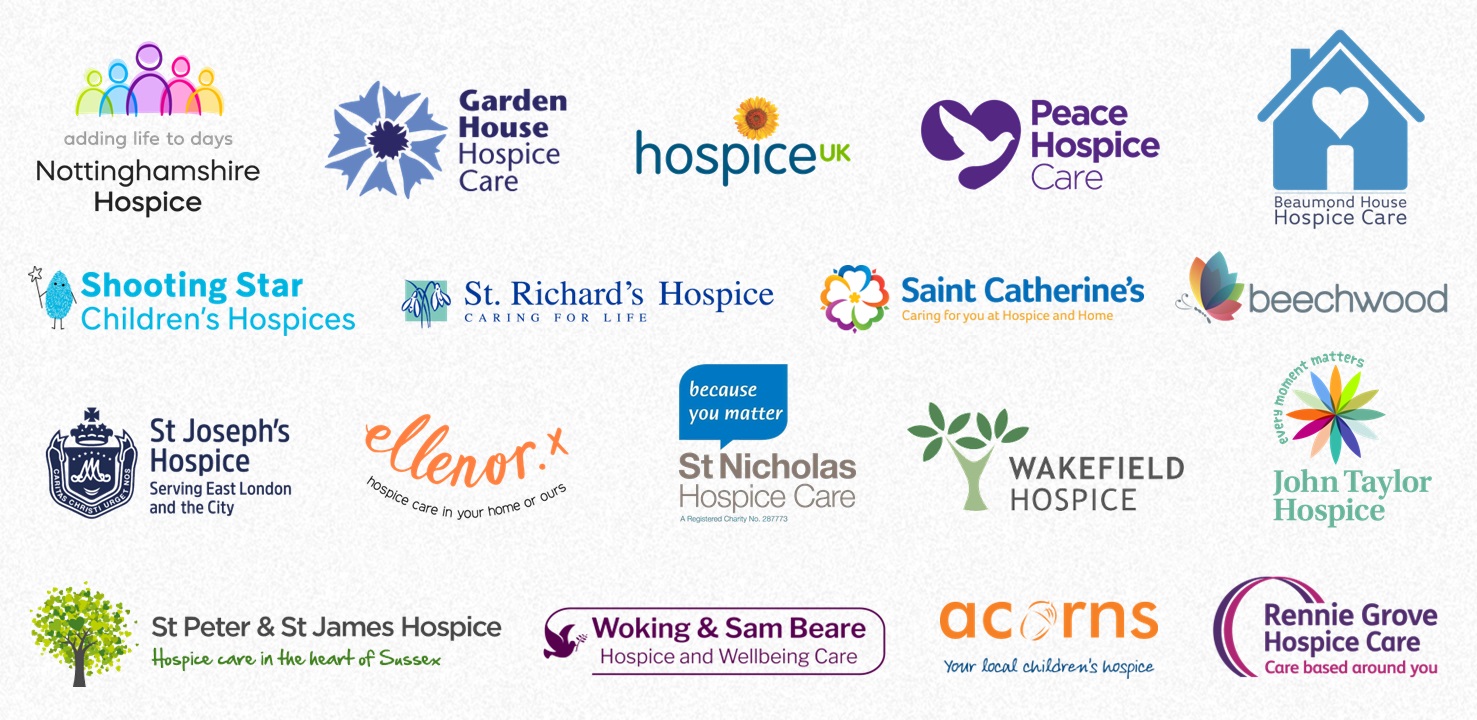 ​
...and some of the hospice-based positions we have filled:
​
​

​Chair

Chief Executive

Director of Care

Director of Corporate Services

Director of Development

Director of Education, Learning & Development

Director of Finance

Director of Finance & Business Development

Director of Fundraising

Director of Income Generation

Director of Nursing & Supportive Care

Director of Patient and Family Services

​

​Director of Resources

Director of Retail

Events Manager

Finance Manager

Head of Appeals

Head of Communications

Head of Fundraising

Head of Major Gifts

Interim Chief Executive

Marketing Manager

People & Facilities Director

Trustees

​
​
​

​

​

​

​

​"We were initially rather sceptical about appointing a recruitment agency to find us a replacement CEO, based on unsuccessful experiences with other agencies. However, Harris Hill quickly proved themselves in a different league.

After listening closely to our brief and making potential candidates very aware of the role, they not only provided a highly relevant long list, they guided the shortlisting and selection process with total professionalism.

The trustees have commented on the difference that Harris Hill made to the whole process and we would not hesitate to recommend them."

Ian Turner, Chair of Trustees at St Elizabeth Hospice

​

​
​
How to get in touch
We have individual specialists in almost every kind of charity job, so whatever the role you're seeking - or seeking to fill - you can call on the expert advice of someone who knows your specific market inside out.
You'll find the full list here, but in the first instance simply contact Hannah Lakingor Faye Marshallvia the details below and we'll be delighted to help you!​
| | | | | | | |
| --- | --- | --- | --- | --- | --- | --- |
| Hannah Laking, Divisional Director | | ​ | 020 7820 7331 | | ​ | |
| Faye Marshall, Deputy CEO | | ​ | 020 7820 7303 | | ​ | |
​
​​

---